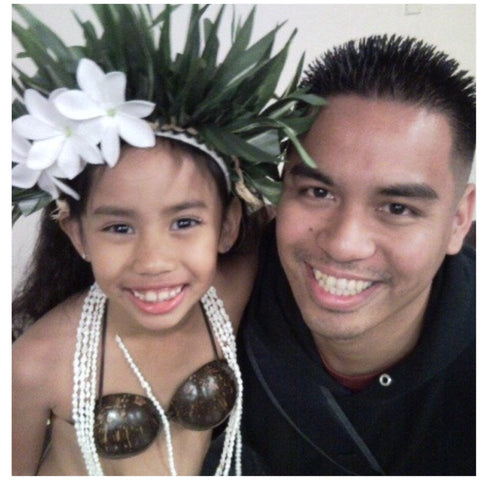 Artificial Ti Leaf Headband with Tiares
Can be used for solo dancing or as a group in Otea, Aparima or Drumming.  
These headbands are haku style leaves connected to headbands for easy on and off.
Ti leaf headpieces are also available in different styles.
I make everything in the order paid.  Please allow 4-5 weeks (off peak season) and up to 12 weeks during competition time.  If you need more accurate of a timeframe, please contact me.  Rush program is an option for those needing pieces before the wait time too.  Please search "rush" for more details.
Check out all of my custom creations at californiahulacenter.com or on Instagram!  (User name: californiahulacenter)