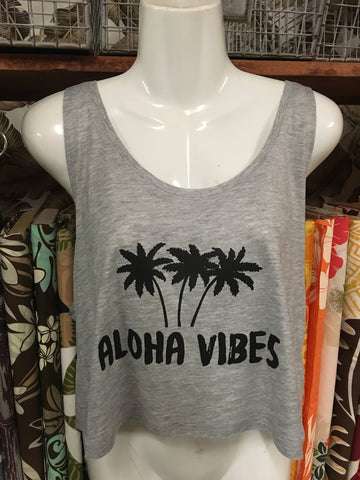 Box Tank Top- "Aloha Vibes"- Gray
This listing is for the ladies box tank top reading, "Aloha Vibes". Available in Gray or Coral (in another listing).  Wear it as a public reminder to live in love and be mindful of the moments we are given.

Available in Small, Medium and L/XL sizes. Please use the dropdown box to select a size.