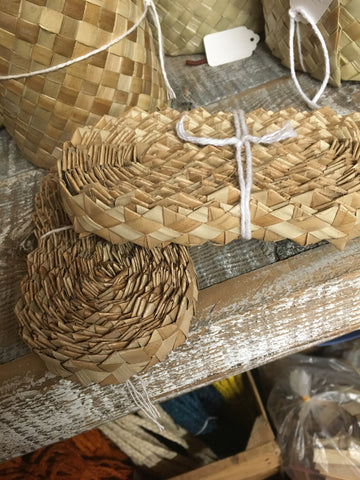 Buri Ricrac Weave- 10 yards long
Ricrac woven from the dry buri leaves is softer and more pliable than the lauhala ricrac.  I use this on bras or for layers on top of headpiece and hip hei bases.  Available in the 10 yard roll.  The brownns and tan markings on the leaves will vary as this is a product of nature.
Buri also available in the straight weave too.  Find it in the Materials & Fibers section at californiahulacenter.com.