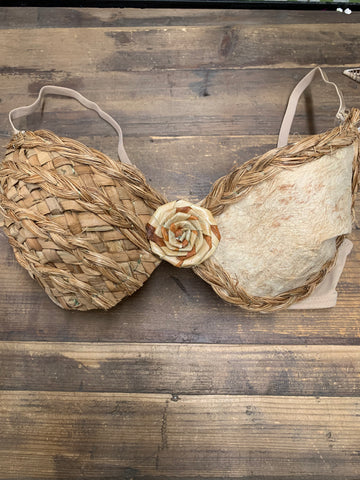 Woven Banana Leaves and Sennit Bra
All hand and machine sewn.  No glue anywhere!
I make everything in the order paid.  Please allow 4-5 weeks (off peak season) and up to 12 weeks during competition time.  If you need more accurate of a timeframe, please contact me.  Rush program is an option for those needing pieces before the wait time too.  Please search "rush" for more details.