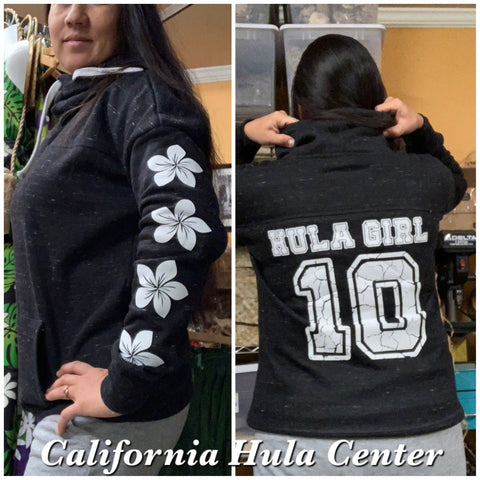 Cowl Neck Hula Girl Sweatshirt
The newest addition to the apparel line... the fashionable cowl neck, black sweatshirt.  Plumerias up the arm and a Hula Girl 10 on the back.  Simple, sweet, warm... because not all dancers live in the warm weather.
Available in sizes Small-2XL.  Please use the drop down menu to let me know which size to send.