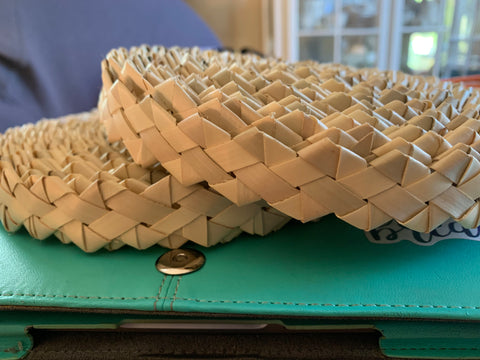 Palm Ricrac weave 10 yard roll
One palm woven ricrac roll measuring approximately 10 yards in length and about 1" in width.  Can be used for headpiece bands, armpieces, hip heis, or weave them together for hats, purchases or bags.

This listing is for one roll only, the picture shows two so you can see the size of the roll as well as the width of the weave.