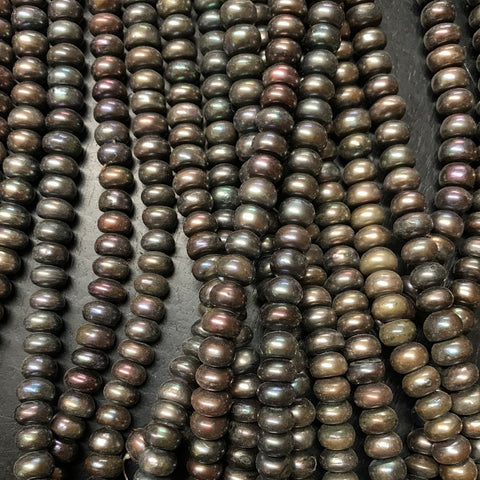 Medium Potato Fresh Water Black Pearl Strand
One 16" strand or pre-drilled fresh water pearls for all of your jewelry and costume designs!  Pearls measure approximately "4-5 pearls per inch".
These strands are not tied into a circle so they cannot be worn as necklaces as purchased, but you can always add them to a costume piece!  Available in 16" lengths.  The actual count of pearls on the string will vary because of the different sizes.  Pearl shades and sizes may vary because these are products of nature.