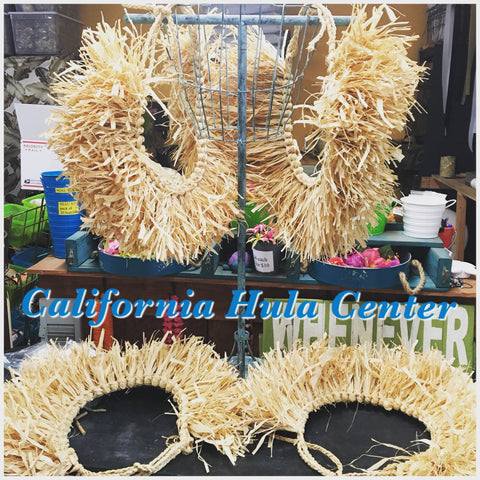 Raffia Hip Hei
Raffia hip hei for Ori Tahiti (Tahitian Dance).  Can be used for solo dancing or as a group in Otea.
All of my pieces are hand and machine sewn.  There is no glue on these pieces.  You can customize any of the colors or fibers to make it your own.  Just let me know what changes you would like to make.  Additional fees may apply.
Hip hei is available in two options... Tahitian style meaning the raffia will go all the way around the hips or Cook Island style which means the raffia will only be on the backside. Please use the dropdown to select your hip measurement range and add a note in the memo with the actual hip measurement. 
***PRICE IS BASE ON ACTUAL HIP MEASUREMENT.  I need your hip measurement in its entirety.  I will do the math for it to fit correctly.  You do not need to do any math.  For Cook Island option, please do not try to use the listing option for half of your measurement.  You will have a balance if you do or your hip hei will not fit.
I make everything in the order paid.  Typical wait time varies 3-14 weeks depending on the time of year.  If you need your costume sooner, please search "rush" and add to your cart.

Check out all of my custom creations at californiahulacenter.com or on Instagram!  (User name: californiahulacenter)